---
---
With proper training – our new 92 red dot capable solution, mounted as low or lower than most direct milled striker-fired guns, can be a game changer.
---
---
Understanding into action and confidence when it counts.
Train our #LTTRDC and focus your skills.
ALL LEVELS: SUPER TEST – RDO
---
String 1: 10 shots, 15 yds, 15 Seconds
String 2: 10 shots, 10 yards, 10 seconds
String 3: 10 shots, 5 yards, 5 seconds
ADVANCED DRILL: 5 YARD ROUND-UP
5 yds, 4 STRINGS, 2.5 SECOND PAR TIME FOR EACH STRING
---
String 1: 1 shot from the holster
String 2: 4 shots from the ready position
String 3: 3 shots, strong hand only
String 4: 2 shots support hand only
---
---
Participants must download the target and film themselves running the LTT Red Dot Challenge using #LTTRDC on Instagram or Facebook.
Three (3) Red Dot Challenge winners will be selected at random and posted on LTT social media on October 19.
Winners will be notified via social media, and win a swag box complete with LTT shirt, hat and patch.
---
---
Post your runs on Instagram – we want to see who's improving, who's putting in the work. Use #LTTRDC in your post and you'll see it in the shooting gallery below. Train Hard, Stay Safe.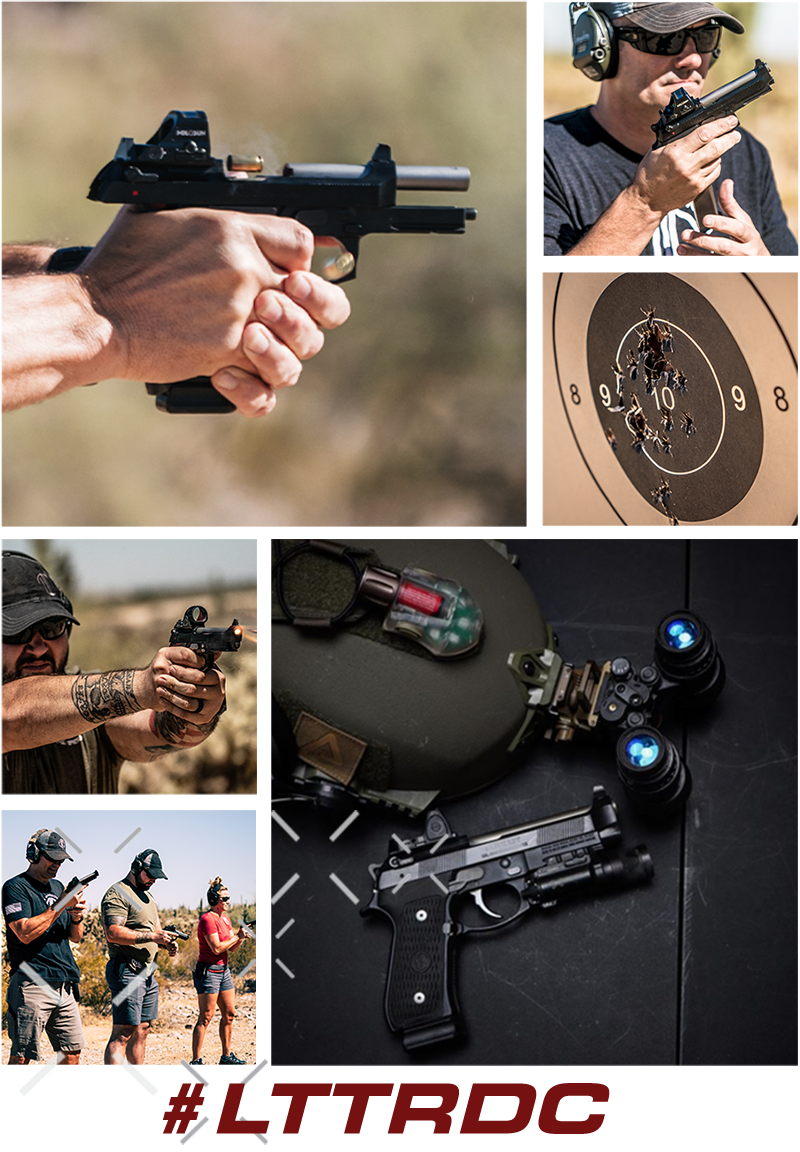 ---
---
---
With the design of five new components and a custom mounting plate, only Langdon Tactical can properly low mount a micro red dot optic specifically for the Beretta 92 – providing an unmatched shooting experience. Get yours today.
THREE WAYS TO GET YOUR HANDS ON IT
---
1. CUSTOMER SLIDE SEND-IN – $352.00
Includes RMR cut, RMR adapter plate, Cerakote slide in Elite Black, top-end rebuild with all internal slide parts including all new springs, extractor, extractor pin, firing pin, firing pin block and G lever.